CESR's Socially Responsible Enterprise (SRE) Certificate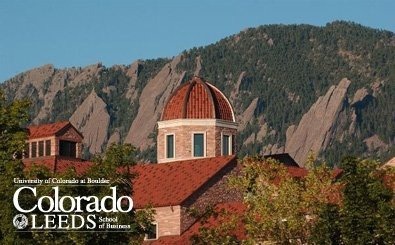 Program Contact
Sara Neuner
Program Manager
sara.neuner@colorado.edu
303.492.3324
The Center for Ethics and Social Responsibility (CESR) offers the Certificate in Social Responsibility and Ethics (SRE) to undergraduate business students who seek to distinguish themselves in the field of socially responsible business, whether their unique interests lie in environmental sustainability, social entrepreneurship, business ethics or values-driven leadership.
Students who complete the certificate will develop the practical knowledge and marketable experiences that will distinguish them as business professionals who strive to make a positive social impact.
SRE graduates indicated overwhelmingly that their CESR education helped them identify an employer whose culture matched their own values, and 1/3 of our graduates directly credited their SRE Certificate with playing a critical role in securing their job offer.
Still not sure if the SRE Certificate is right for you? Discover what last year's graduates say about the SRE Certificate.
Co-Curricular Activities for Undergraduates interested in SRE

Additional Info

Each year CESR offers activities for students interested in learning more about SRE and impact careers. We offer lunchtime panels featuring alumni from the SRE Certificate program, Changemakers working across industries on building social value, live case competitions and more. To see and register for upcoming programs please visit https://leeds.ly/CESR-events.

---

Location

In Person

Gold Biosciences

on campus

Public or Private

Private Program (by request only or for a specific audience or group)

Program Fee

Not Applicable
Sponsoring Units
Leeds School of Business

Center for Ethics and Social Responsibility
Audiences Served
Business
Government
Non-Profit Organization
Socioeconomically Disadvantaged