Colorado Law's Executive Education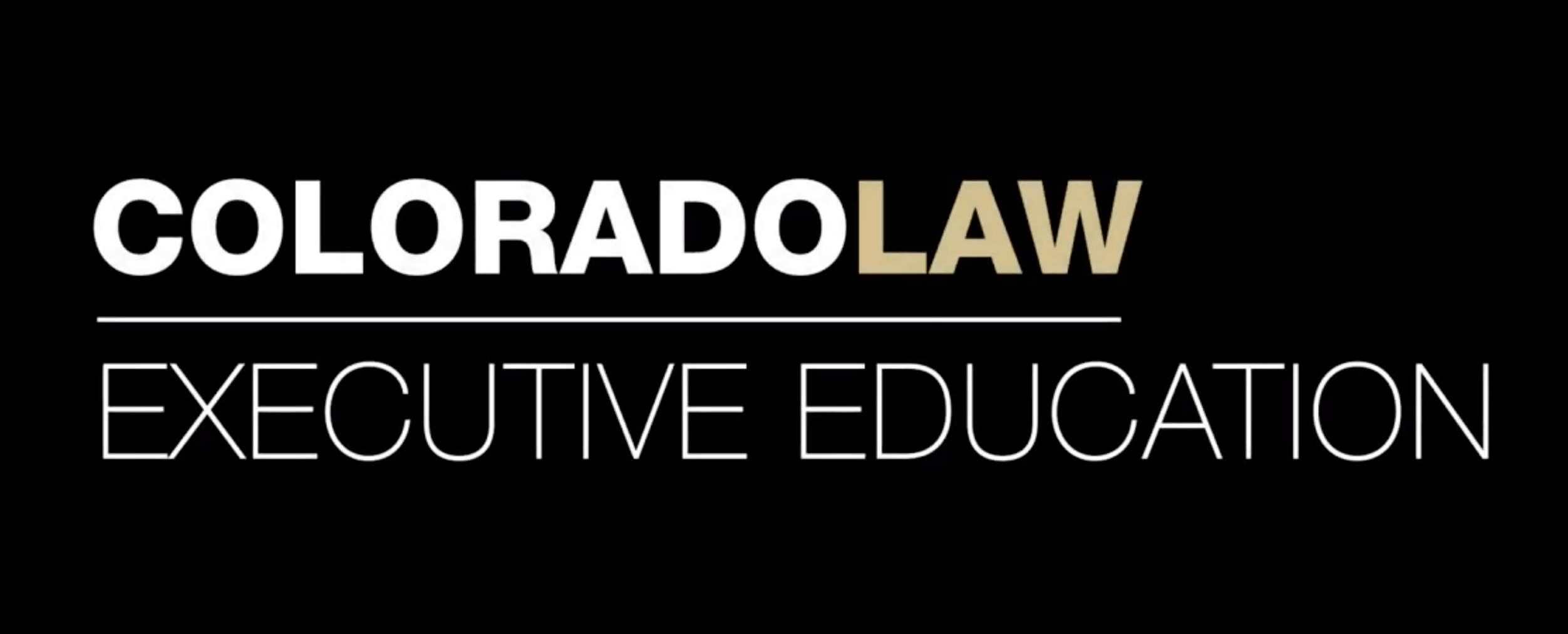 Program Contact
Matthew Cushing
matthew.cushing@colorado.edu
303.735.6554
Colorado Law's Executive Education program brings internationally recognized faculty and other experts together with legal practitioners, executives, general counsel, and leaders in the corporate, government, and nonprofit worlds with incisive continuing legal education (CLE) programs, courses, and certificate programs on cutting-edge legal issues.
We also work closely with law firms and public and private organizations of all sizes to create custom programs designed to meet their unique business and legal education needs.
Find out more about these courses on our website.
Cannabis Entrepreneurship Short Course

Dates

6/15/2020 - 6/15/2020

Public or Private

Public Program (open to the public)

Additional Info

Cannabis entrepreneurship presents unique legal challenges in Colorado and around the country, especially in the wake of the pandemic. This one-day online program presented by Colorado Law and the Leeds School of Business will address some of the issues faced by cannabis entrepreneurs and the industries that work with them.

https://www.colorado.edu/law/cannabis-entrepreneurship-short-course

Compliance Workshop Short Course

Dates

6/1/2020 - 6/1/2020

Public or Private

Public Program (open to the public)

Additional Info

Compliance is a fast-growing area of law-related work and is becoming increasingly complex as organizations face new and ever-evolving legislation, regulation and standards. Colorado Law's one-day virtual Compliance Short Course will train lawyers and other compliance professionals on some of the most timely compliance challenges. https://www.colorado.edu/law/compliance-short-course

Cannabis Entrepreneurship Webinar

Dates

4/21/2020 - 4/21/2020

Public or Private

Public Program (open to the public)

Program Fee

No charge to attend/participate in activity or program

Additional Info

This complimentary, two-hour webinar brings together cannabis entrepreneurs and leaders for a discussion about the challenges and opportunities facing the industry today. Presented by Colorado Law Executive Education and the Leeds School of Business at the University of Colorado Boulder.

https://www.colorado.edu/law/cannabis-entrepreneurship-webinar
Audiences Served
Alumni/Parents/Friends
Business
General Public
Government