CU Children's Book Festival 2022 – Free Virtual Event Nov. 4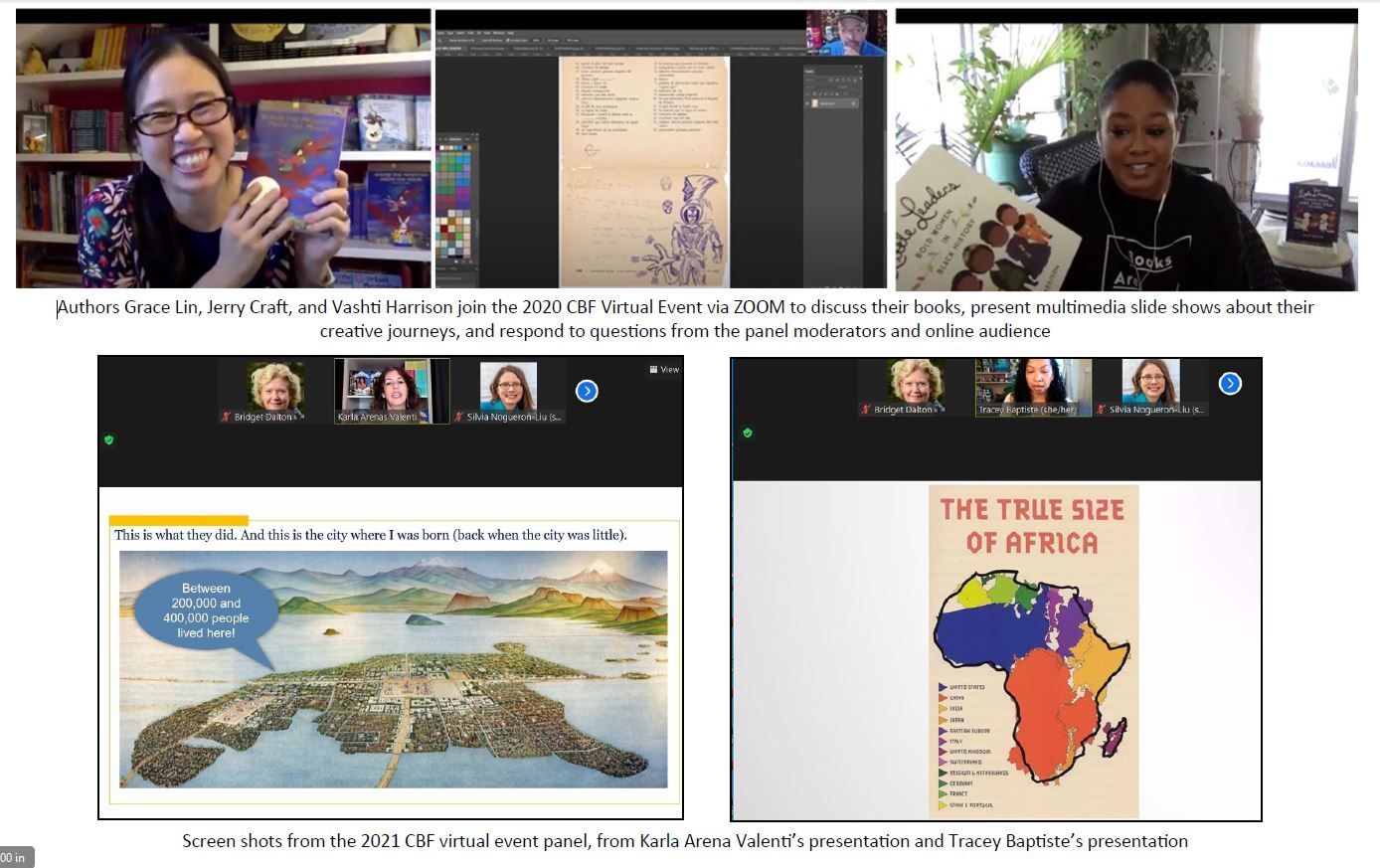 Program Contact
Bridget Dalton
bridget.dalton@colorado.edu
CU Boulder's School of Education and Boulder Book Store invite teachers, students, librarians, and families to join our FREE CHILDREN'S BOOK FESTIVAL featuring award-winning authors and illustrators.  The virtual festival will be held on November 4, 2022 on ZOOM, featuring two author panel discussions and free books for Colorado registrants, while supplies last. 
On November 3rd, authors will visit several Colorado schools for an in-depth author visit experience (application materials for this special event will be available soon on our program website).
Free author and book resources created by School of Education students can be downloaded from our program website (e.g., author slide shows, book discussion guides, digital book trailers, and class projects).
Registration for the festival is required, and the form will be available soon.  To learn more, visit our Children's Book Festival website: https://www.colorado.edu/event/bookfest.
Questions? Contact educationevents@colorado.edu or 303-492-3351.
Children's Book Festival Author Visits to CO Schools Nov. 3, 2022

Location

in colorado

Boulder

Dates

7/15/2022 - 11/30/2022

Public or Private

Private Program (by request only or for a specific audience or group)

Program Fee

No charge to attend/participate in activity or program

Children's Book Festival Virtual Event Nov. 4, 2022

Public or Private

Public Program (open to the public)

Program Fee

No charge to attend/participate in activity or program
Sponsoring Units
School of Education

Program in Literacy Studies
Program Partners
Boulder Book Store
Norlin Libraries, CU Boulder
Boulder Valley School District
St. Vrain Public Schools
Denver Public Schools
Adams 12 School District
Otis R3 School District
Audiences Served
Alumni/Parents/Friends
Children & Youth (outside school)
Families
General Public
Historically Excluded/Marginalized/Non-dominant Group(s)
Immigrant Individuals/Communities
Indigenous Populations
LGBTQ+
Manufactured Homes/ Mobile Home Communities
People Of Color
People Who Identify As Women, Girls, and/or Females
People With Disabilities
Refugee Individuals/Communities
Rural Communities
Students - Early Learning
Students - Elementary School
Students - English Language Learners (ELL)/Emergent Bilingual
Students - First Generation College - going/bound
Students - Homeschooled
Students - High School
Students - Middle School
Teachers - Early Learning
Teachers - Elementary School
Teacher - English Language Development (ELD)
Teachers - Middle School
Teachers - High School
Unhoused Individuals/Communities
Urban Communities
Youth Placed At Risk