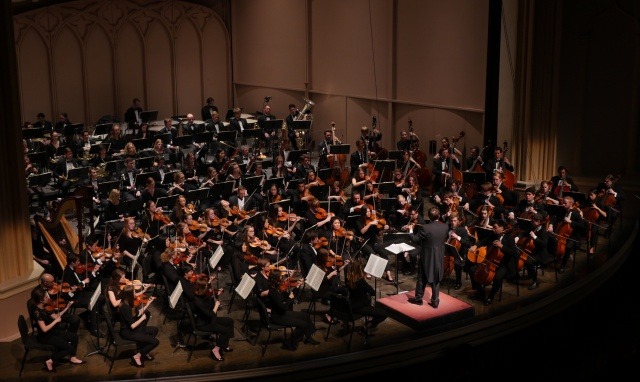 Program Contact
Laima Haley
laima.haley@colorado.edu
303.492.4247
CU Presents is the home of performing arts on the beautiful University of Colorado Boulder campus. With hundreds of concerts, plays, recitals and more on our stages each year, there's something for everyone to enjoy.
The Artist Series, which for more than 80 years has welcomed world-renowned musicians and dance troupes to historic Macky Auditorium.
The Colorado Shakespeare Festival, a professional theatre company devoted to the Bard's works.
The Takács Quartet, a world-renowned chamber ensemble in residence at CU Boulder.
The CU Performing Arts, offering a broad range of performances from CU's faculty, students and guest artists: the lavish new and classic works of the Eklund Opera Program, spellbinding performances at the Department of Theatre & Dance, hundreds of free concerts at the College of Music and CU Boulder's beloved annual Holiday Festival.
At CU Presents, we aim to educate and entertain. From lectures to kids' camps, school tours to master classes, there's so many educational opportunities to explore.
CU Presents Programs

Location

On Campus

Imig Music
Macky Auditorium
Mary Rippon Theater
Old Main
University Club
University Theatre

Public or Private

Public Program (open to the public)
Sponsoring Units
College of Arts & Sciences

Colorado Shakespeare Festival
Department of Theatre and Dance

College of Music

American Music Research Center
CU Presents
Program Partners
Colorado Shakespeare Festival
CU Department of Theatre & Dance
CU College of Music
Audiences Served
Alumni/Parents/Friends
Children & Youth (outside school)
Families
General Public
Senior Citizens