CU Science Discovery Teacher & Student Teams STEM Workshops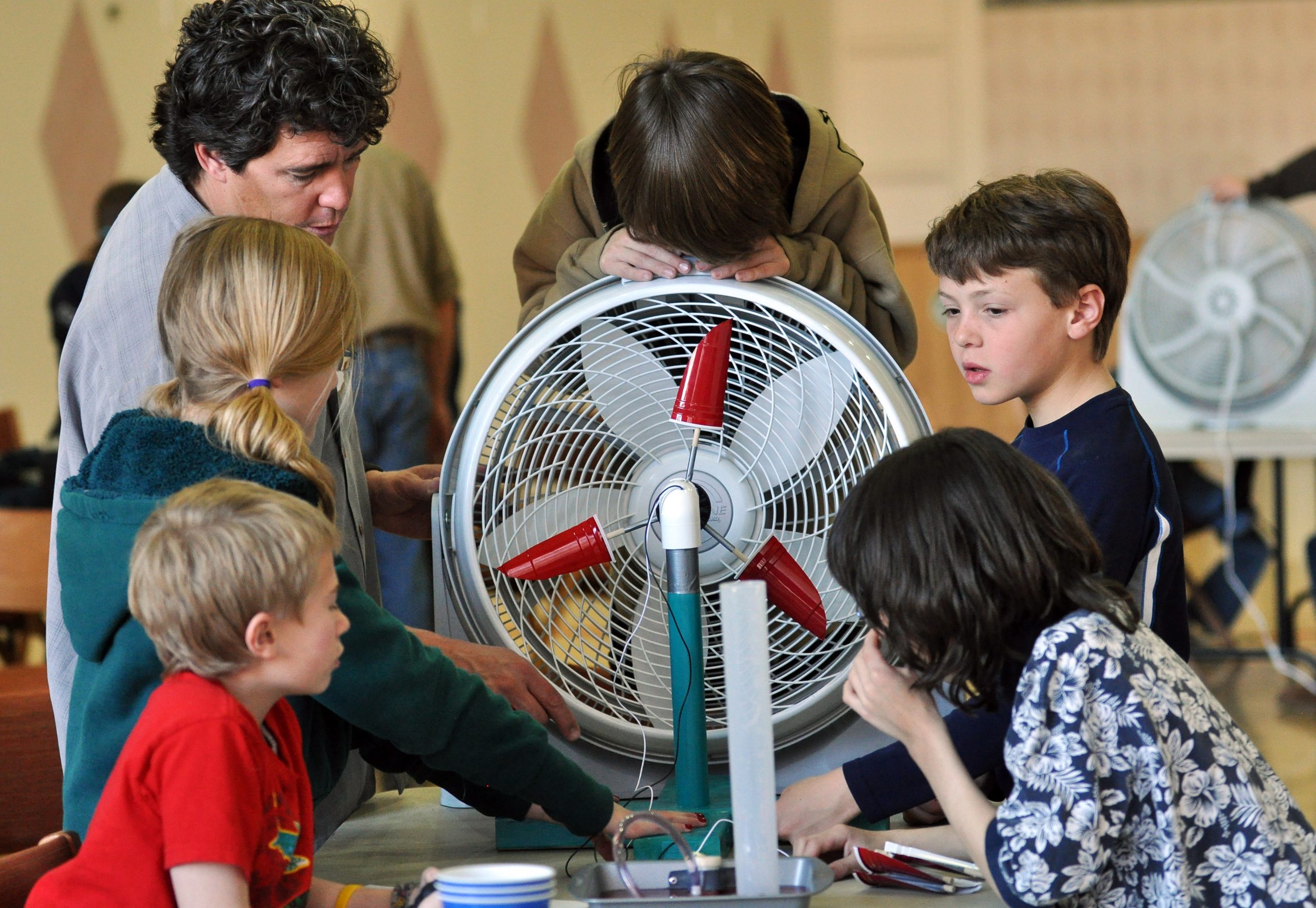 Program Contact
Scott Sieke
STEM Education Designer
scott.sieke@colorado.edu
303.492.3992
CU Science Discovery's Teacher + Student Team STEM Workshops are unique full-day professional development workshops offering daylong, activity-based STEM programming for teams composed of a teacher and five students.  Each one-day program can accommodate 21 teachers and 105 students (grades 4-8). Teams rotate through three (75-minute) interconnected modules on a specific science, engineering or pedagogical theme during the course of the day.  The teachers and students work side by side, giving the teachers the opportunity to observe how their students respond to the activities and allowing the students to develop their own knowledge and leadership skills.  Workshop content and activities support the Colorado Academic Standards and suplyprogram resources, curricula and CDE/NGSS standards correlations. These workshops travel statewide and generally include teams from schools in the host community as well as from surrounding districts. Teachers are provided with a certificate documenting 5 hours of professional development.
2020-2021 topic: Our Phenomenal World
Life Science: Unpacking the photosynthesis equation to answer the question "Where do trees get their mass?" Learners will, through a series of experiments, derive the photosynthesis equation using lines of evidence generated in the module, their own background knowledge, and using a model of the equation.
Physical Science:

 

Learners will explore a series of stations relating to the concept of color, building an answer to the question of "Why can't a dog see a red ball in a grassy field?" Concepts include color-blindness, wave science, human biology, and additive and subtractive color.
Earth Science:

 

Investigating the phenomenon of contrails, and more broadly, clouds. Convection, condensation, states of matter and air pressure all play a role in how and where clouds form, the forms they take, and their persistence. Learners will discover how these factors relate to one another and uncover a deeper understanding of the concepts of cloud formation.
Program Activity

Location

In Colorado

Greeley

Dates

11/13/2019 - 11/13/2019

Public or Private

Private Program (by request only or for a specific audience or group)

Additional Info

Engineering Solutions

Program Activity

Location

In Colorado

Steamboat Springs

Dates

12/11/2019 - 12/11/2019

Public or Private

Private Program (by request only or for a specific audience or group)

Additional Info

Engineering Solutions

Program Activity

Location

On Campus

Sustainability, Energy & Environment Community (SEEC)

Dates

12/13/2019 - 12/13/2019

Public or Private

Private Program (by request only or for a specific audience or group)

Additional Info

Engineering Solutions
Sponsoring Units
Division of Continuing Education

Science Discovery
Audiences Served
Rural Communities
Students - Elementary School
Students - ESL
Students - Middle School
Students - Homeschooled
Students - High School
Teachers - Elementary School
Teachers - Middle School
Teachers - High School
Urban Communities