Indigenous Connections at Rocky Mountain National Park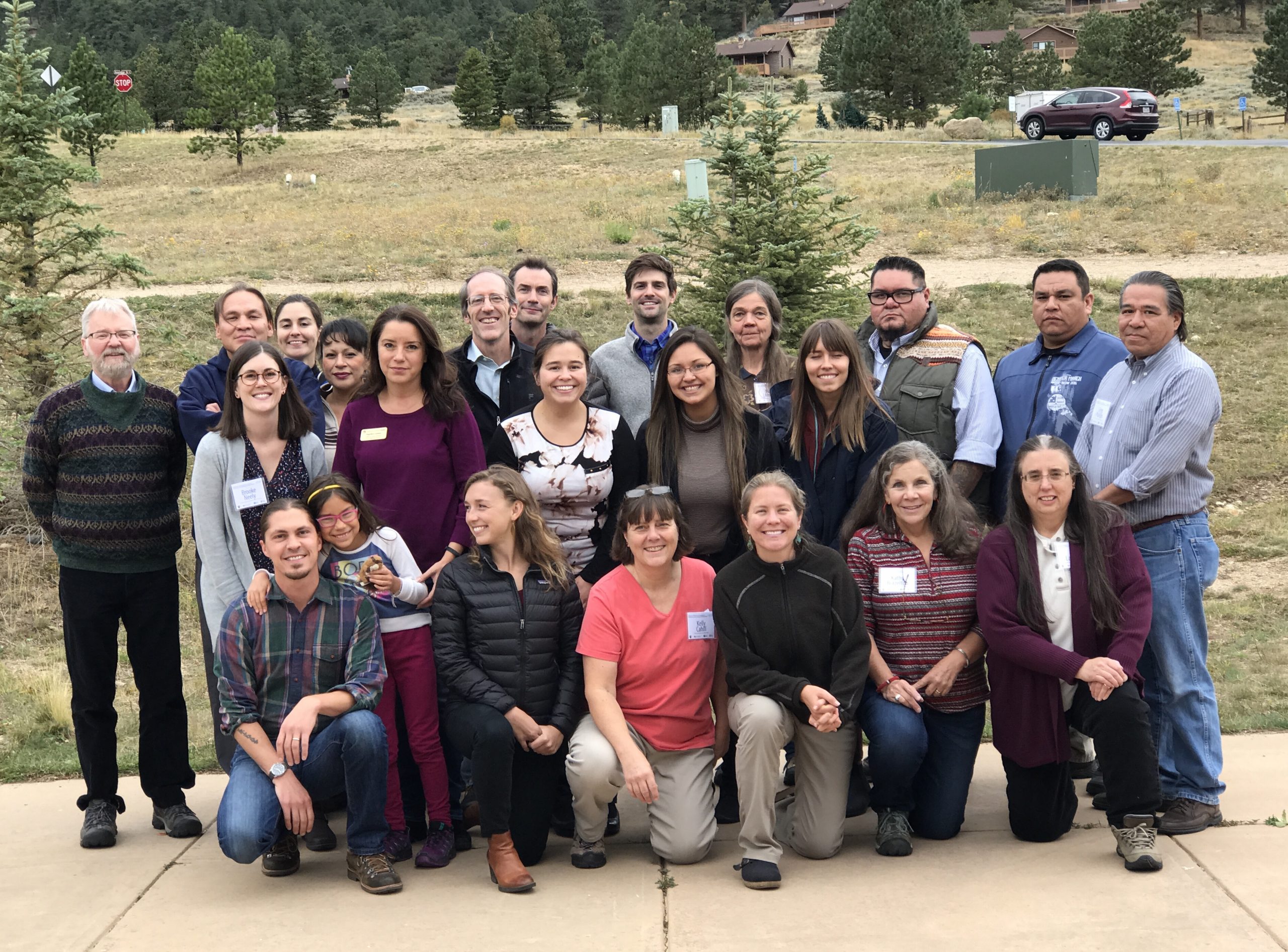 Program Contact
Brooke Neely
brooke.neely@centerwest.org
The Center of the American West (CAW), the Center for Native American and Indigenous Studies (CNAIS), Rocky Mountain National Park, and representatives from the Cheyenne and Arapaho Tribes in Oklahoma, the Northern Arapaho Tribe in Wyoming,  the Northern Cheyenne Tribe in Montana, the Southern Ute Indian Tribe in Colorado, the Ute Indian Tribe of Uintah and Ouray in Utah, and the Ute Mountain Ute Tribe in Colorado, are carrying out a project that seeks to improve the educational and interpretive programs at Rocky Mountain National Park in ways that are more inclusive of tribal nations.
In the project's first phase (2016-2018), we facilitated two workshops with tribal representatives, park officials and CU Boulder faculty and students. From these meetings, partners identified next steps for the project, and NPS officials and tribal representatives requested that CAW and CNAIS continue to orchestrate this project. In the project's second phase (2018-2020), we collaboratively gathered and assessed existing research, tribal resources, and other materials for summary documents on each tribe's history and connections to the park region. In the project's current phase (2020-2021), for which we received a fourth Outreach Award, we are using the summary documents to develop new interpretive exhibits and programs at the park. These activities will guide Rocky Mountain National Park staff as they share information about tribal nations with the 4.5 million annual visitors at the park.
_________
CU Boulder's Center of the American West was founded in 1986 by Patty Limerick, and CU Law Professor Charles Wilkinson. The Center of the American West serves as a forum committed to the civil, respectful, and problem-solving exploration of important and often contentious public issues. In an era of political polarization and contention, the Center strives to bring out "the better angels of our nature" by appealing to our common loyalties and hopes as Westerners. We believe that an understanding of the historical origins of the West's problems, an emphasis on the common interests of all parties, and a dose of good humor are essential to constructive public discussion. For more information, visit the Center's website.
Exhibit progra

Location

in colorado

Estes Park

Public or Private

Private Program (by request only or for a specific audience or group)

Program Fee

Not Applicable
Sponsoring Units
College of Arts & Sciences

Center of the American West

Other
Program Partners
Center for Native American and Indigenous Studies
Rocky Mountain National Park
Rocky Mountain Conservancy
Arapaho Tribe of the Wind River Reservation
Cheyenne and Arapaho Tribes in Oklahoma
Northern Cheyenne Tribe
Southern Ute Indian Tribe
Ute Indian Tribe of Uintah and Ouray
Ute Mountain Ute Tribe
Audiences Served
General Public
Government
Native American/American Indian