Museum Guided Gallery Programs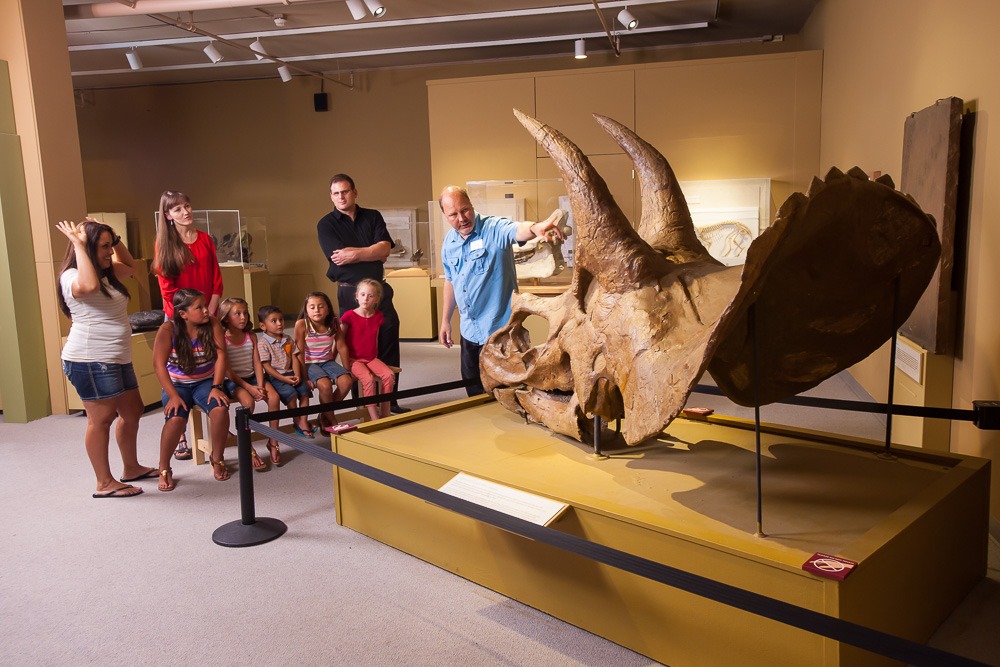 Program Contact
James Hakala
james.hakala@colorado.edu
The University of Colorado Boulder Museum field trip opportunities include hands-on guided programs, hands-on workshops, and self-guided visits. These programs are offered year-round and are appropriate for school students, adult groups and families.
Guided programs at the University of Colorado Museum of Natural History on the CU Boulder campus are designed as interactive and hands-on learning experiences where participants use objects, inquiry, and critical thinking skills to discover, wonder and reflect.
All programs at the University of Colorado Museum of Natural History are…fun, interactive, hands-on, and designed to encourage critical thinking skills and learning from objects. They are age-appropriate and developed to address state and local school curriculum standards, when applicable. We strive to be interdisciplinary, covering science, language and visual arts, geography, and history, and the programs are designed to enhance understanding of exhibit topics and related concepts.
There is a charge ($2.00) per person for guided programs, and hands-on workshops ($3.00 per person), with no charge for self-guided visits. Reservations are required 2 weeks in advance for all guided and self-guided programs. Workshops are offered in conjunction with programs to provide a more in-depth learning experience. For more information and to make an on-line reservation request, visit the museum website.
Program Activity

Location

On Campus

CU Museum (Henderson Building)
Museum of Natural History

Public or Private

Private Program (by request only or for a specific audience or group)
Sponsoring Units
University of Colorado Museum of Natural History

Research Institutes
Program Partners
On-campus partners include Science Discovery and the CU Boulder Heritage Center.
Audiences Served
Adult Learners
Alumni/Parents/Friends
Children & Youth (outside school)
Families
General Public
Students - Early Learning
Students - Elementary School
Students - Middle School
Students - Homeschooled
Students - High School
Teachers - Elementary School
Teachers - Middle School
Teachers - High School