Our Wishes | Nuestros Deseos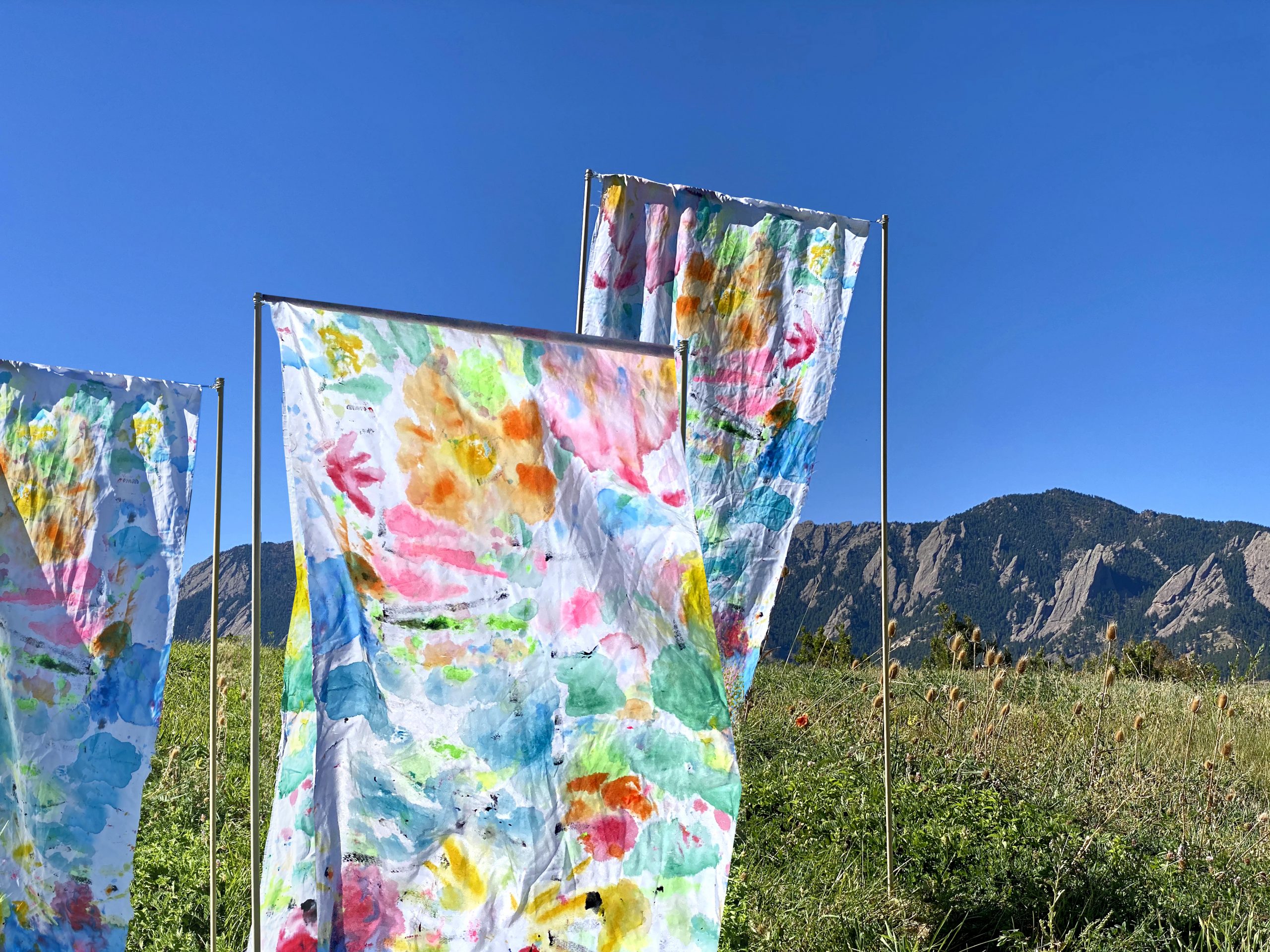 Program Contact
Alejandra Abad
Our Wishes | Nuestros Deseos
alejandra.abad@colorado.edu
Our Wishes | Nuestros Deseos is an ongoing art installation that will exist both in a virtual utopia as well in real spaces. This artwork is an open collaboration between Abad◮Anaya and Museo de Las Américas. 
Alejandra Abad & Román Anaya will collect and select wishes from their community. The messages will be put on flags, which will fly in physical spaces and in the virtual world. 
Art has the ability to empower and create conversations, especially during the pandemic and current demands for social justice. They want to provide accessible spaces where people can explore uplifting messages on flags, whether socially distanced or in a virtual utopia. Despite the pandemic, people will be able to connect with one another as they internalize the aspirations of the community. 

Their project asks the community to share their thoughts with us starting in October. People will be able to take image captures of the spaces with the flags and send these as online postcards. People from different backgrounds, age, class, race, gender, sexuality, and/or ability will be represented. Museo de Las Américas will lend their website and newsletter in order to gather these statements of community participation. Updates on the process, along with announcements of physical locations for the installations, will be provided on this Instagram page.

We welcome short messages (one sentence) with wishes for a brighter future, to share positive and uplifting messages among our community. We have created a website where we are hosting the form, and Museo de Las Américas will share the form as well. The form will be launched in October here.
If you would like to help make flags, there will be a safely distanced drop off. Please email us at somosunidosclub@gmail.com
.
Sharing community members' wishes

Public or Private

Public Program (open to the public)

Program Fee

No charge to attend/participate in activity or program

Additional Info

We welcome short messages (one sentence) with wishes for a brighter future, to share positive and uplifting messages among our community. We have created a website where we are hosting the form, and Museo de Las Américas will share the form as well. The form will be launched in October here: https://www.unidos.club/
Sponsoring Units
College of Arts & Sciences

Department of Art and Art History
Audiences Served
Urban Communities
International