SCENIC: Science-Engineering Inquiry Collaborative In Rural Colorado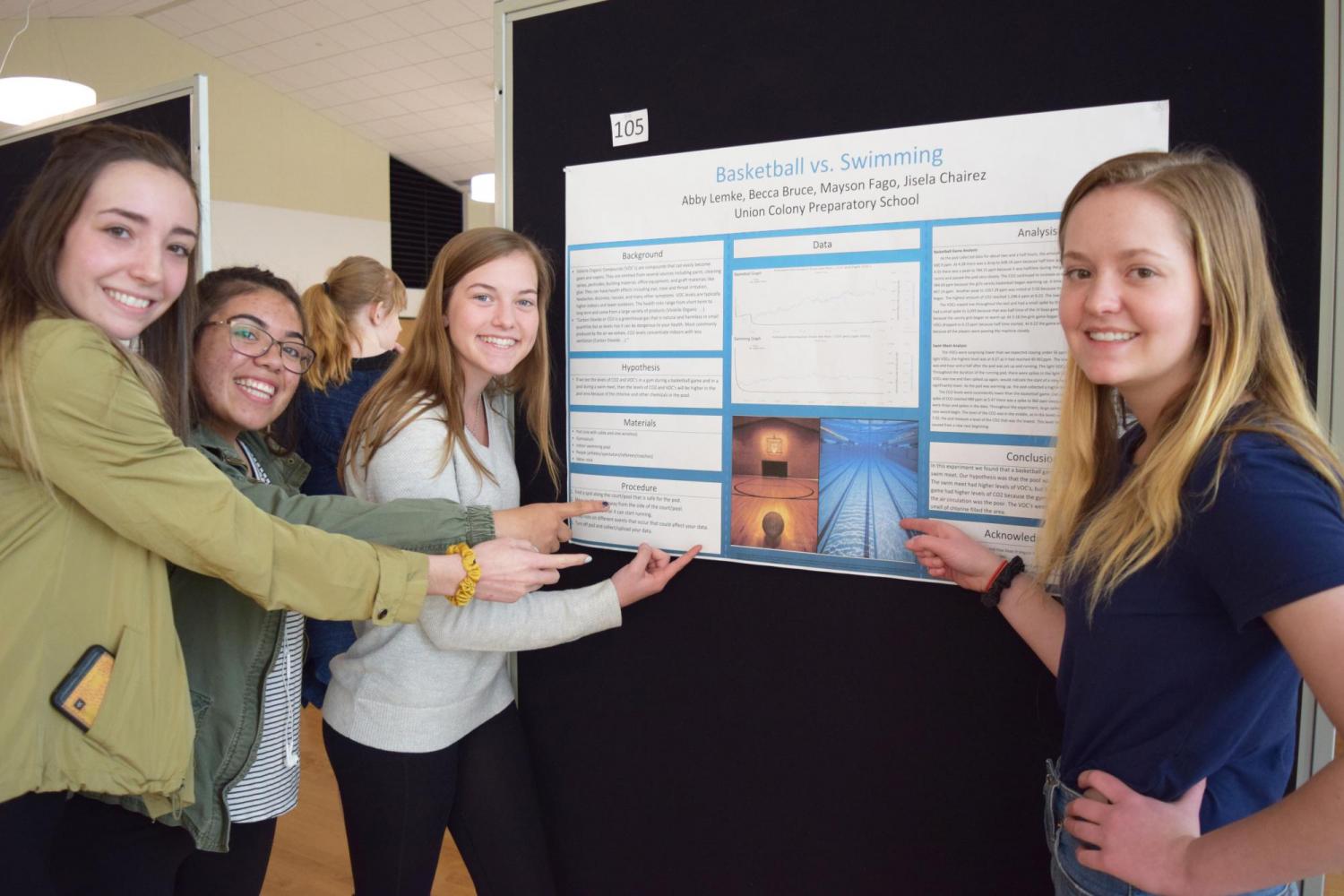 Program Contact
Daniel Knight
knightdw@colorado.edu
Science-Engineering Inquiry Collaborative In Rural Colorado (SCENIC) fills the need for ongoing CU Boulder engineering outreach in the area of science, technology, engineering and math (STEM) education in underserved rural K-12 schools in Colorado.
This project connects CU Boulder faculty and students with rural high schools to develop student-driven, inquiry-based science projects.
Project Goals
Prepare cutting-edge environmental engineering tools applied to science inquiry for K-12 classrooms
Deploy CU Boulder student mentors to support K-12 teachers and students in implementing project-based learning based on these tools
Foster collaboration between CU Boulder's College of Engineering and Applied Sciences and the School of Education, regional universities and rural public schools to develop, research and evaluate the initiative.
Teacher and superintendent assessments from partner school districts have expressed the need for additional STEM education support in their districts and the further development of an academic pathway from their school districts to CU Boulder.
Previous assessment results also indicate a population underrepresented in university STEM majors with 60% of participants who are female, 37% who are Hispanic, and 48% who are the first generation in their families to attend college. CU Boulder partners include the College of Engineering and Applied Science whose role is to design the educational technology employed in the program and the CU Boulder School of Education whose role is to research the impact of the program on participants.
The program has also expanded to include partners in the mechanical engineering program at Mesa State University who serve as a local resource for schools in the Grand Junction, CO area. External partners are the Delta County School District including Hotchkiss, Paonia and Delta high schools, Weld County School District 6 partner Union Colony Preparatory school, Lone Star School District partner Lone Star High School, Jeffco School District including Ken Caryl Middle School, and Mesa County Valley School District 51 partners Palisade High School and Fruita Monument High School.
The SCENIC program is currently in its seventh year of integration into science courses in rural Colorado. The SCENIC curriculum is delivered via a CU Boulder class: Project Based Learning in Rural Schools, offered in the Department of Mechanical Engineering to prepare CU Boulder student mentors to travel and interact with rural schools. Projects culminate in a Science and Engineering Symposium at partner schools where K-12 students display their projects via a poster session to members of their local community. Symposium winners are offered a trip to CU Boulder and tour of campus labs, facilities and events.
A similar program just completed its pilot year in Ulaanbaatar, Mongolia in partnership with Public Lab Mongolia. Six university students from the National University of Mongolia taught students at three high schools in the greater Ulaanbaatar area in the first year of the partnership.
Fruita High School

Location

In Colorado

Fruita

Public or Private

Private Program (by request only or for a specific audience or group)

Program Fee

No charge to attend/participate in activity or program

Additional Info

Our first year of the program at Fruita Monument High School was a success!

SCENIC: Delta Chapter

Location

In Colorado

Delta

Public or Private

Private Program (by request only or for a specific audience or group)

Program Fee

No charge to attend/participate in activity or program

Additional Info

Delta High School

SCENIC: Hotchkiss Chapter

Location

In Colorado

Hotchkiss

Public or Private

Private Program (by request only or for a specific audience or group)

Program Fee

No charge to attend/participate in activity or program

Additional Info

Hotchkiss High School

SCENIC: Ken Caryl Chapter

Location

In Colorado

Littleton

Public or Private

Private Program (by request only or for a specific audience or group)

Program Fee

No charge to attend/participate in activity or program

Additional Info

Ken Caryl Middle School

SCENIC: Lone Star Chapter

Public or Private

Private Program (by request only or for a specific audience or group)

Program Fee

No charge to attend/participate in activity or program

Additional Info

Lone Star High School

SCENIC: Palisade Chapter

Location

In Colorado

Palisade

Public or Private

Private Program (by request only or for a specific audience or group)

Program Fee

No charge to attend/participate in activity or program

Additional Info

Palisade High School

SCENIC: Paonia Chapter

Location

In Colorado

Paonia

Public or Private

Private Program (by request only or for a specific audience or group)

Program Fee

No charge to attend/participate in activity or program

Additional Info

Paonia High School

SCENIC: Union Colony Chapter

Location

In Colorado

Evans

Public or Private

Private Program (by request only or for a specific audience or group)

Program Fee

No charge to attend/participate in activity or program

Additional Info

Union Colony High School
Sponsoring Units
College of Engineering & Applied Science

Department of Mechanical Engineering

School of Education
Program Partners
CMU/CU Boulder Engineering Partnership Programs
Delta County School District: Hotchkiss, Paonia, Delta High Schools
Weld County School District: Union Colony Preparatory high school
Lone Star School District: Lone Star High School
Jeffco School District: Ken Caryl Middle School
Mesa County Valley School District 51: Palisade, Fruita Monument High Schools
Mongolia: Public Lab Mongolia, National University of Mongolia
Audiences Served
Minority Group(s)
Rural Communities
Students - Middle School
Students - High School
Teachers - Middle School
Teachers - High School