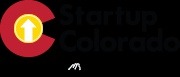 Program Contact
Delaney Keating
delaney.keating@colorado.edu
970.275.6603
Startup Colorado is ongoing through June 30, 2022 and acts in service to rural Colorado within its mission to demonstrate that rural entrepreneurship will ignite a culture of potential, empowering people and places to thrive and define their own future.
Led by a team of rural entrepreneurs and community champions, Startup Colorado works throughout the Western Slope and Eastern Plains; supporting initiatives that benefit the long-term resources and success of Colorado's rural entrepreneurs. Our team is on the ground in your neck of the woods, reach out and get to know the people advocating for your hometown.
How we work
There's a lot of noise in the startup world. Instead of adding to it, our carefully honed agenda aims to help the entrepreneurs and community champions actively building for rural Colorado. We do that by:
Making trusted connections for entrepreneurs and community champions within a statewide network of resources including capital, government, educators, and mentors. Fill out our new questionnaire to help us connect you to the right resources.
Providing opportunities for education and networking through individual scholarships and community sponsorships.
Celebrating stories about, and making visible, the people and places who are building for rural Colorado. Read the latest on our blog, and follow us on social.
Endorsing initiatives that benefit the long-term resources and success of Colorado's rural entrepreneurs.
The program was built as a joint initiative between the CU School of Law's Silicon Flatirons department and the Colorado Office of Economic Development and International Trade. Startup Colorado is a community service program in service to entrepreneurs and community leaders throughout and in service to rural Colorado. The program is funded by the Colorado EDC, Zoma Capital, Visa, and Brad Feld. In 2017-18, Startup Colorado supported over 50 events across the state and identified 98 community leaders, 75 organizations, 23 hubs and 53 active communities all in service to entrepreneurial development in rural Colorado. Furthermore, Startup Colorado has identified 15 developing industry clusters from the outdoors to AgTech, BioTech, FinTech to food, manufacturing, and alternative energy. Startup Colorado connects entrepreneurs to mentors, educators, experts, state resources, and capital. Anyone interested in participating is encouraged to visit StartupColorado,org and reach out for more information.
Program Activity

Location

In Colorado

Alamosa

Public or Private

Public Program (open to the public)

Program Fee

No charge to attend/participate in activity or program
Program Partners
CU School of Law
Silicon Flatirons
Colorado OEDIT
Colorado EDC
Zoma Capital
Visa
Brad Feld
Audiences Served
Adult Learners
Business
Government
Media
Rural Communities
Students - High School