Waste in Space: A Human-Centered Approach to Exploring Sustainable Practices in Near-Earth Space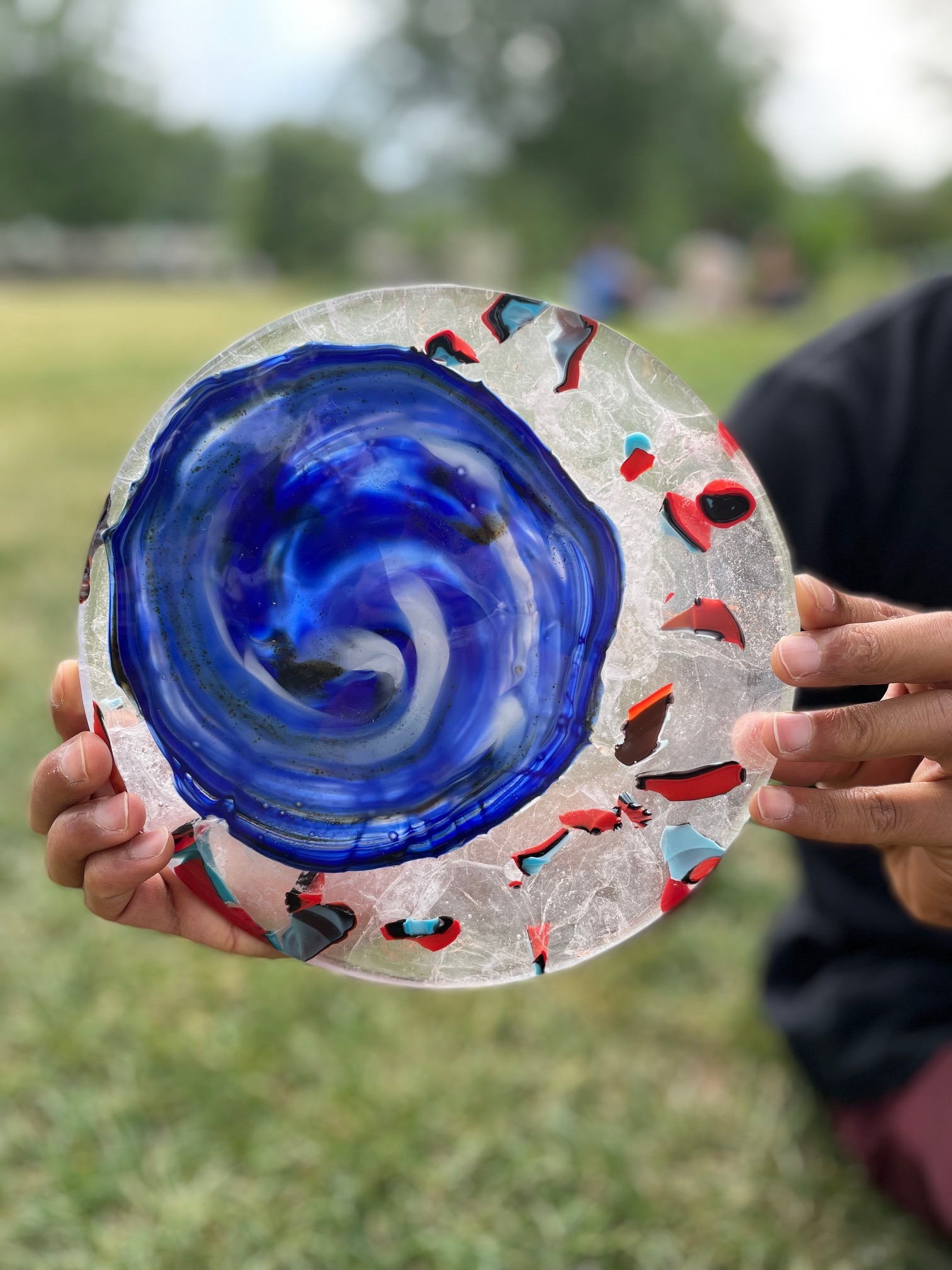 Program Contact
Valerie Bernstein
Graduate Research Assistant
valerie.bernstein@colorado.edu
Just like our landfills on Earth are overflowing, we have a trash problem in outer space. In addition to nearly 3,000 operating satellites, the near-Earth space environment is growing increasingly crowded with human-generated pieces of equipment, referred to as "space junk." These debris can include decommissioned spacecraft, fragments of satellites, and even small paint chips or scraps of metal. Although Earth's gravity and atmosphere help to pull these debris down to burn up on re-entry, this is a gradual process which leaves most debris stuck in orbit for tens or hundreds of years. As space debris accumulates into the millions, there is increased risk of damage to critical satellites and disastrous satellite collisions, such as the 2009 accidental collision between a U.S. satellite and a defunct Russian satellite which created over 3,000 pieces of orbiting space junk. It is therefore critical to take measures to minimize space junk and practice sustainable spaceflight operations in order to both protect our technology in space and maintain access to space exploration.
Our group is fostering partnerships with local artists, community leaders, and science advisors to explore human-centered narratives and pathways to action regarding the space junk problem. We aim to gather perspectives from different stakeholders, present narratives on the issue, and introduce policy pathways for change. Our aim is to bring the perspectives of the rural communities who are going to benefit from the internet services provided by the satellite constellations being launched now.
Our work will culminate in educational glass-making workshops to engage rural and urban residents in the space junk problem as well as a visual art exhibit at the Boulder Museum of Contemporary Art (BMoCA) in the Fall of 2021. The workshops will have an interactive presentation addressing the issue of space debris from diverse perspectives and will introduce tangible policy initiatives for space sustainability. A glass-making activity will follow the presentation, during which the participants will interpret their understanding of the issue and consider the parallels between our production and relationship with trash on Earth and in space. The BMoCA visual exhibit will contain art-pieces made by participants of the workshops, photos, and quotes and narratives from interviews with rural Colorado residents.
Internet Access and Space Debris: Surveying Rural Colorado Narratives and Lived Experiences

Dates

6/21/2021 - 7/31/2021

Public or Private

Public Program (open to the public)

Program Fee

No charge to attend/participate in activity or program

Additional Info

Rural CO residents are stakeholders in the use of near-Earth space for technology infrastructure. Many large-scale satellite constellations are being launched with the intention of bringing vital technology access to underserved areas around the world. We hope to gain insights from rural CO residents surrounding the topic of rural internet access. Survey link: https://forms.gle/y1H5VZKbH5JedSwo7
Sponsoring Units
College of Engineering & Applied Science

Smead Department of Aerospace Engineering Sciences
Program Partners
CU Boulder Office for Outreach and Engagement Art + Science + Action Partnerships Cohort
CU Boulder Rural Network
BGOLD Glass Art Studio
Boulder Museum of Contemporary Art (BMoCA)
Audiences Served
Families
General Public
Rural Communities