Yes, it actually is Rocket Engineering!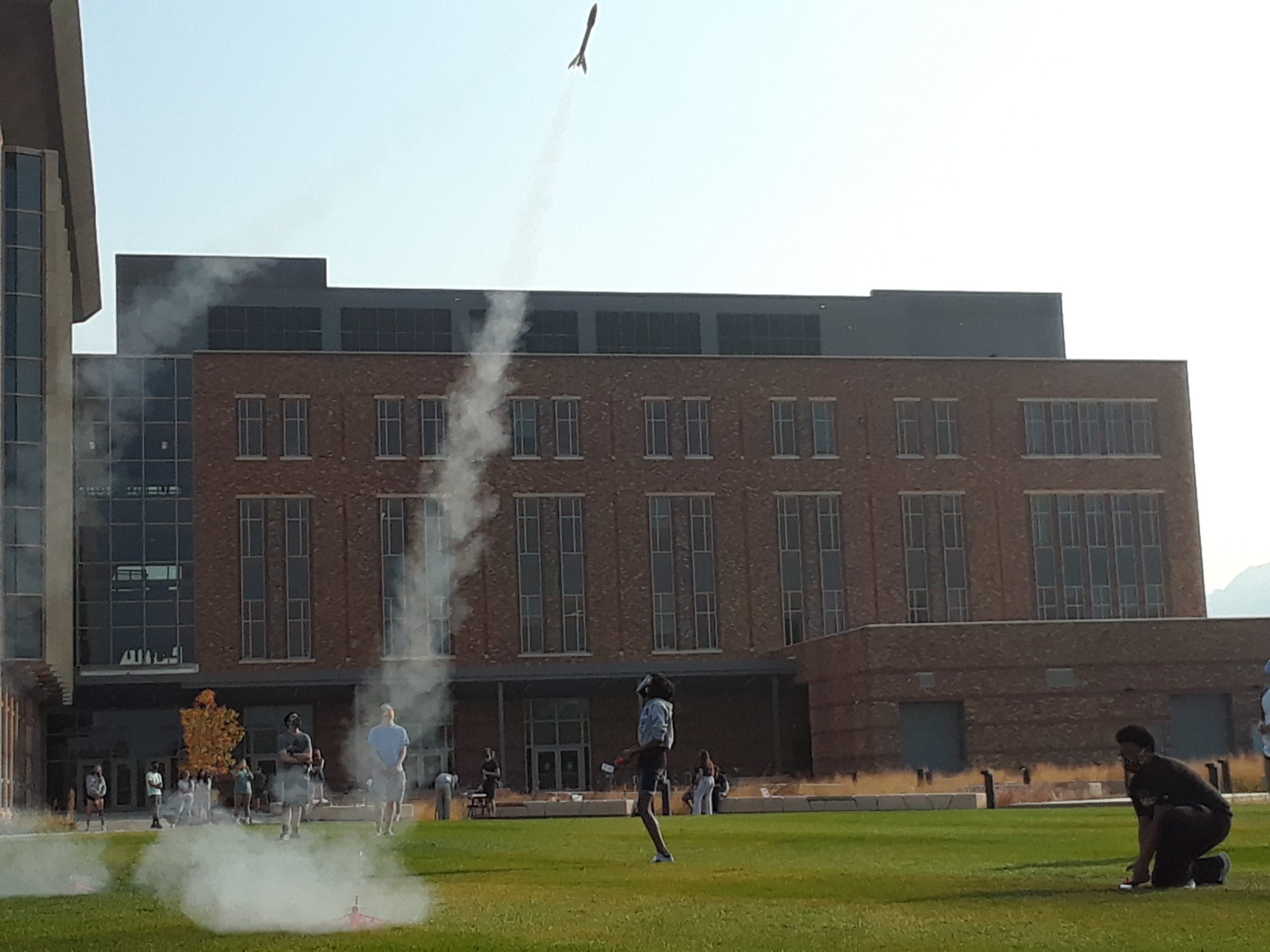 Program Contact
Matt Rhode
Instructor
rhodem@colorado.edu
303.492.7556
STEM is all the rage across schools in the U.S., but many schools lack the funding sources necessary to help students connect with math and science concepts in practical, hands-on ways.  The purpose of "Yes, it actually is Rocket Engineering" is to create a small classroom set of deployable hardware that can be brought to a school or club or other organization, with minimal consumable costs.
The hardware consists of Estes (TM) hobby rockets, and a variety of electronic components with which students build a DAQ (data-acquisition system) that is capable of riding in the nosecone of the rocket and taking time and altitude data, and derive velocity and acceleration profiles of the flight.
Community partners are a high-school physics classes or after-school clubs. A "teacher", that is university staff, instructors, grad students needing community service opportunities, etc, will travel to the partner location. Workshops will span around 3-4 hours. More advanced students will be led through the process of modeling altitude and velocity vs. time using physics concepts such as free-body diagrams, force-balance equations, and computational tools to solve differential equations. Less advanced students will skip to the next step, which is building their rockets and DAQ's.
Estes rockets are simple and fun to build, using exacto knives and super-glue. The DAQ's are built by soldering components to a circuit board and plugging in sensors and microcontrollers. Students learn a bit of code on the Arduino (TM) platform, which is a free download. Students upload their code and test it in the classroom. When everyone is ready, it's time to travel to the nearest backyard or soccer/football field and launch the rockets, which are designed to travel only around 100-120 feet in the air. Post-flight students bring their DAQ's back into the classroom, download the data, and learn to plot it using a spreadsheet program like Google sheets or Microsoft Excel.
The audience served are typically high school junior and senior students with some physics background. The program will be piloted at a couple of high schools in the Denver-metro area during the Fall 2021 semester when weather is optimal.
The pilot program is supported by the Smead Aerospace Engineering Sciences Department and the Office of Outreach and Engagement.
Sponsoring Units
Smead Department of Aerospace Engineering Sciences

College of Engineering & Applied Science
Program Partners
Jefferson County Public Schools
Colorado Chapter of Women in Aviation
Colorado Chapter Tuskeegee Airmen
Audiences Served
Children & Youth (outside school)
Students - High School