Charla Agnoletti honored for outreach work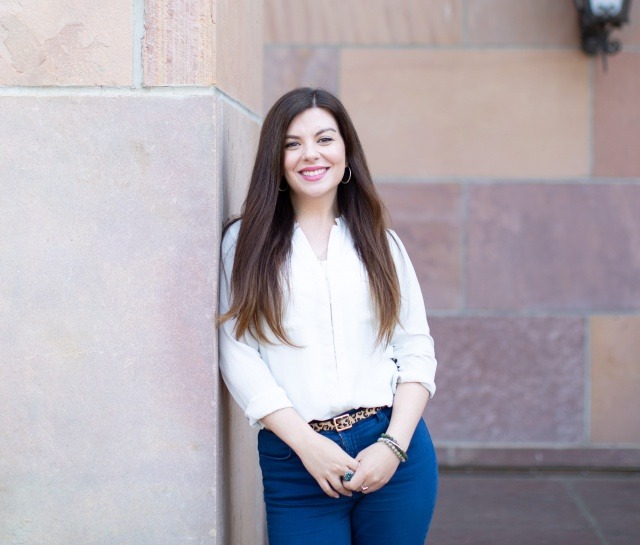 For Charla Agnoletti, a lifelong commitment to educational equity and social justice began growing up in Denver.
As a student, she saw directly how race, language, class, gender, location or immigration status impacts access to quality education.
"Part of my passion for issues of equity and justice stems from anger at the low value our society puts on education, youth, schools and educators," Agnoletti said. "Still, I have radical faith in education as a key tool to build fairness and justice in our communities."
Today, Agnoletti channels that passion into her role as the program director for CU Boulder's Public Achievement, a youth-led civic engagement program that promotes student voice and transformative change for individuals and communities.
In recognition of her work, Agnoletti recently received the 2020 Anne K. Heinz Staff Award for Excellence in Outreach and Engagement, which honors staff members who have demonstrated outstanding professional commitments to and success with community outreach and engagement initiatives. Agnoletti also will receive $5,000 to support Public Achievement's outreach activities.
Agnoletti will be honored publicly at an outreach award event in fall 2020.
"I am excited to announce that Charla has been selected for this award," said Sara Thompson, dean of continuing education and vice provost for outreach and engagement, whose division funds the award. "As a strong supporter of social justice and equity, her leadership has helped middle and high school students discover their own voice as they become advocates for positive social change in their community."
Growing a program
CU Boulder launched Public Achievement with the Boulder Valley School District at Centaurus High School in 2008, and currently partners with three schools within the district. It is an international program that operates in five states and 19 countries.
Through the program, about 100 CU Boulder undergraduates coach 250 students in grades 7-12 in Boulder and Lafayette each year as they participate in academic programs, discuss racism, immigration, climate change and other issues, and design and implement social justice projects with community partners.
Agnoletti said receiving the staff award is a collective honor that affirms the work of the program's students, staff and community partners, who together help young people to develop a commitment to equity and justice.
"Being a voice for equity and justice requires public courage and the willingness to be unpopular for speaking and taking action on what you believe is right," she said. "Cultivating this fierce voice means listening to those most impacted by inequities, actively seeking information to sharpen your lens on equity issues, and, most importantly, engaging in the vulnerable act of sharing your own stories of witnessing and experiencing injustice."
The program is housed within the School of Education's CU Engage. According to Roudy Hildreth, CU Engage's executive director, the program has grown significantly since Agnoletti was hired in 2015. Under her leadership, the curriculum was made more culturally responsive, more undergraduate students of color were recruited to the program, and more pathways for high school students to attend CU Boulder were created.
"Charla shows deep respect for everyone she works with, develops relationships with humility, and exemplifies the ideals of reciprocity and mutual benefit," Hildreth wrote in his nominating letter.
Liz Barcheck, Advancement Via Individual Determination (AVID) coordinator at Angevine Middle School in Lafayette, wrote in her nominating letter that Agnoletti has collaborated closely with school leadership and teachers to help students learn how to discuss complex social justice topics.
"She listens to feedback and has been a true partner to me in designing the best possible outcomes for our student groups," Barcheck wrote.
The staff award is part of the Outreach and Engagement Professionals Network (OEPN) initiative sponsored by the Office for Outreach and Engagement. The OEPN is a campus community of practice that seeks to increase collaboration, professional development opportunities and recognition of campus outreach and engagement work.