Civic engagement focus of campus dialogues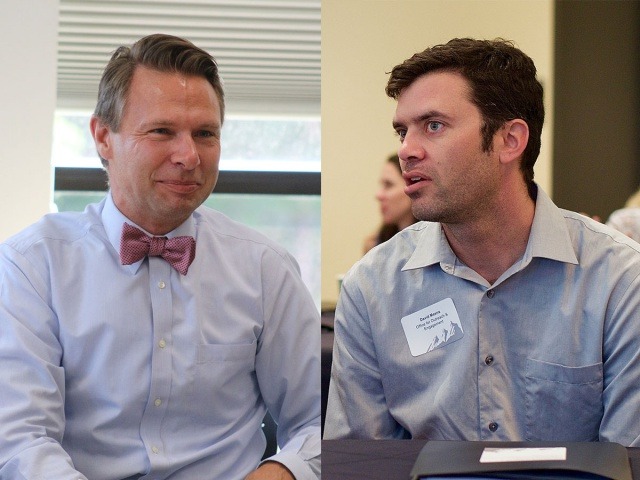 How does CU Boulder support the health of our democracy? What role does teaching, research, creative work and outreach play in achieving the university's mission of public service?
These are some of the questions that will be explored through structured discussions during the 2017–18 academic year. These dialogues are part of the campus' civic action planning process, started a year ago to fully understand the scope of campuswide civic work and identify strategies to highlight and broaden its impact.
The Office for Outreach and Engagement (OOE) and CU Engage are co-sponsoring the first discussion at a community engagement coffee hour on Thursday, Oct. 19 from 3:30 to 4:30 p.m. at the Student Recreation Center in the outdoor program classroom, located on the first level past the climbing wall. David Meens, OOE's director, and Roudy Hildreth, associate director of CU Engage, will lead the discussion, which is open to faculty, staff and students.
CU Dialogues, a program housed in CU Engage, will facilitate additional dialogues among campus divisions, departments, centers and institutes to determine how CU Boulder can broaden its commitment to civic engagement and recommend concrete ways to support and publicize exemplary civic work.
This campus civic action planning process has been designed by a group of deans and representatives from the CU Boulder Faculty Assembly, OOE and CU Engage.
"Our campus has a longstanding commitment to civic work," said Meens, who is part of the civic action plan working group. "We felt it was necessary to create a plan that would provide direction and practical support for the exemplary work of scholars across campus units and divisions."
CU Boulder's effort to examine its role in educating effective leaders, nurturing a civic culture and supporting intelligent political debate is being done in connection with Campus Compact, a coalition of more than 1,100 colleges and universities. Campus Compact was founded in 1985 by university presidents and education policy leaders who were concerned about the ongoing health and strength of democracy in the United States.
In August 2016, Chancellor Phil DiStefano signed the coalition's 30th Anniversary Action Statement of Presidents and Chancellors, which recommitted the campus to the public purposes of higher education and sought to create a concrete civic action plan.
Preliminary research conducted by the civic action planning group has identified 290 programs involving 5,000 faculty, staff and students that reach nearly 500,000 Coloradans each year. As a national leader in experiential and community-based approaches to civic education, CU Boulder also provides students with the opportunity to develop practical civic leadership skills both in and out of the classroom, from student government to a popular leadership studies minor.
OOE and CU Engage spearheaded this research. OOE provides leadership, advocacy and support for public outreach and community engagement across campus units through university-community partnerships, consultation services, funding and strategic initiatives that meet public needs. CU Engage is CU Boulder's Center for Community-Based Learning and Research and works collaboratively with community groups to address complex public challenges through academic courses, research projects and social justice programs.
To find out more about the campus civic action plan or to get involved, contact David Meens or Roudy Hildreth.
For more information about the community engagement coffee hour, contact Lisa H. Schwartz. These coffee hours are held the third Thursday of the month, and bring together faculty, staff and students who are interested in community engagement work.