CU Boulder assists state's creative districts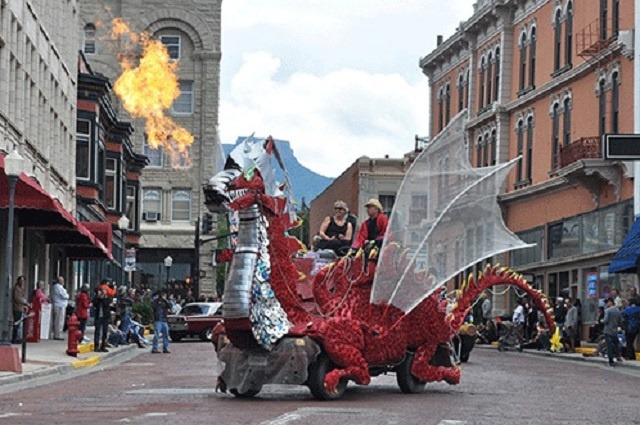 A Colorado government program that encourages economic growth through the arts has tapped CU Boulder experts to help analyze the program's impact.
Colorado Creative Industries (CCI), a government division, recently teamed up with CU Boulder's Office for Outreach and Engagement and the Community Engagement, Design and Research Center (CEDaR) to better understand how Colorado's creative districts are revitalizing local, regional and state economies.
The division launched the Colorado Creative District program in 2011 to, among other things, create hubs of economic activity around the arts and promote areas as appealing places for artists to live and work. There are currently 18 creative districts around the state, located in areas with significant concentrations of artists and cultural organizations.
Many districts have their own assessment methods, but the state also wanted a standardized way for measuring how creative industries are contributing to economic growth, said Christy Costello, CCI's program manager.
"Partnering with CU Boulder has given us the support and resources we don't have to continue to measure and grow the creative district program," Costello said. "We need to be able to tell the story of this community development program's impact using consistent data collected from the districts."
Lisa Schwartz, program manager with the outreach office, met with Costello and leaders from creative districts and realized the potential for collaboration with CEDaR, which supports research and teaching on community engagement, city design, urban management and public policy.
CEDaR faculty director Brian Muller, visiting Assistant Professor Georgia Lindsay, graduate student Jennifer Shelby and Schwartz have been working with CCI, the Corazon de Trinidad creative district and other districts in Colorado to develop evaluation tools that complement strategies they are already using. CEDaR will present this research at the Colorado Creative Industries Summit in Breckenridge on May 5.
Both the outreach office and CEDaR focus on scholarship that connects university research with community needs and interests.
"This is a great example of engaged scholarship that is mutually beneficial to the campus and community," said Schwartz. "I am excited about how this partnership fits with our office's community development and arts and humanities initiatives."
CEDaR often works with city or state agencies to provide research-based solutions to practical design and development issues, said Muller, an associate professor of environmental design.
"This project helped us to engage with an interdisciplinary group of scholars and practitioners who are sharing knowledge and identifying a research agenda and policy solutions," Muller said. "We wouldn't have connected with CCI and learned how their interests intersect with CEDaR's goals and the outreach office's initiatives without Lisa's [Schwartz's] introduction and continued facilitation."
In addition to developing evaluation tools, the researchers are also working on a project with the creative districts that seeks to provide affordable housing and work spaces for artists in those communities.