CU on the Weekend lectures begin Sept. 28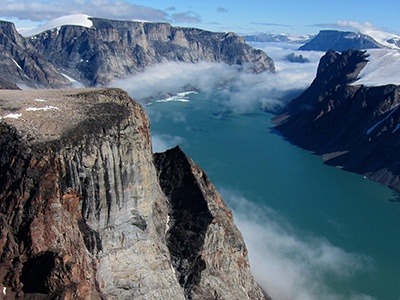 Aug. 23, 2019 • By Sue Postema Scheeres
The media and politics, arctic warming, jazz in Paris, and Brazilian performance take center stage this fall as part of the CU on the Weekend lecture lineup.
This free series features some of CU Boulder's most dynamic faculty, and is offered on four Saturdays from Sept. to Dec. from 1 to 3 p.m. The fall series launches Sept. 28.
Most of the lectures are held in the Jennie Smoly Caruthers Biotechnology Building, Butcher Auditorium, 3415 Colorado Ave on the University of Colorado Boulder's East Campus, except for Sept. 28. Doors open at 12:30 p.m. and advanced registration is not required.
The Office for Outreach and Engagement coordinates this public series, which is supported by the Office of the Chancellor, the Office of the Provost and the Division of Continuing Education.
Lectures include:
Jazz, Dada and the Music of Paris After World War I
Saturday, Sept. 28 • 1–3 p.m.
Professor Keith Waters, Music Theory
Note different location: Music Theatre, Imig Music Building
Free required tickets will be distributed at noon on Sept. 28.
An Arctic Perspective on Contemporary Global Warming
Saturday, Oct. 12 • 1–3 p.m.
Professor Gifford Miller, Geological Sciences
Interim Director, Institute of Arctic and Alpine Research
Performance and Politics: The Rise and Fall of the Brazilian Left
Saturday, Nov. 16 • 1–3 p.m.
Assistant Professor Marcos Steuernagel, Theatre & Dance
Media Challenges in Campaign 2020
Saturday, Dec. 7 • 1–3 p.m.
Associate Professor Elizabeth Skewes, Journalism
College of Media, Communication and Information
For more information and to sign up to receive event reminders, go to the CU on the Weekend website.