Graduate Students Connecting Scholarship with Communities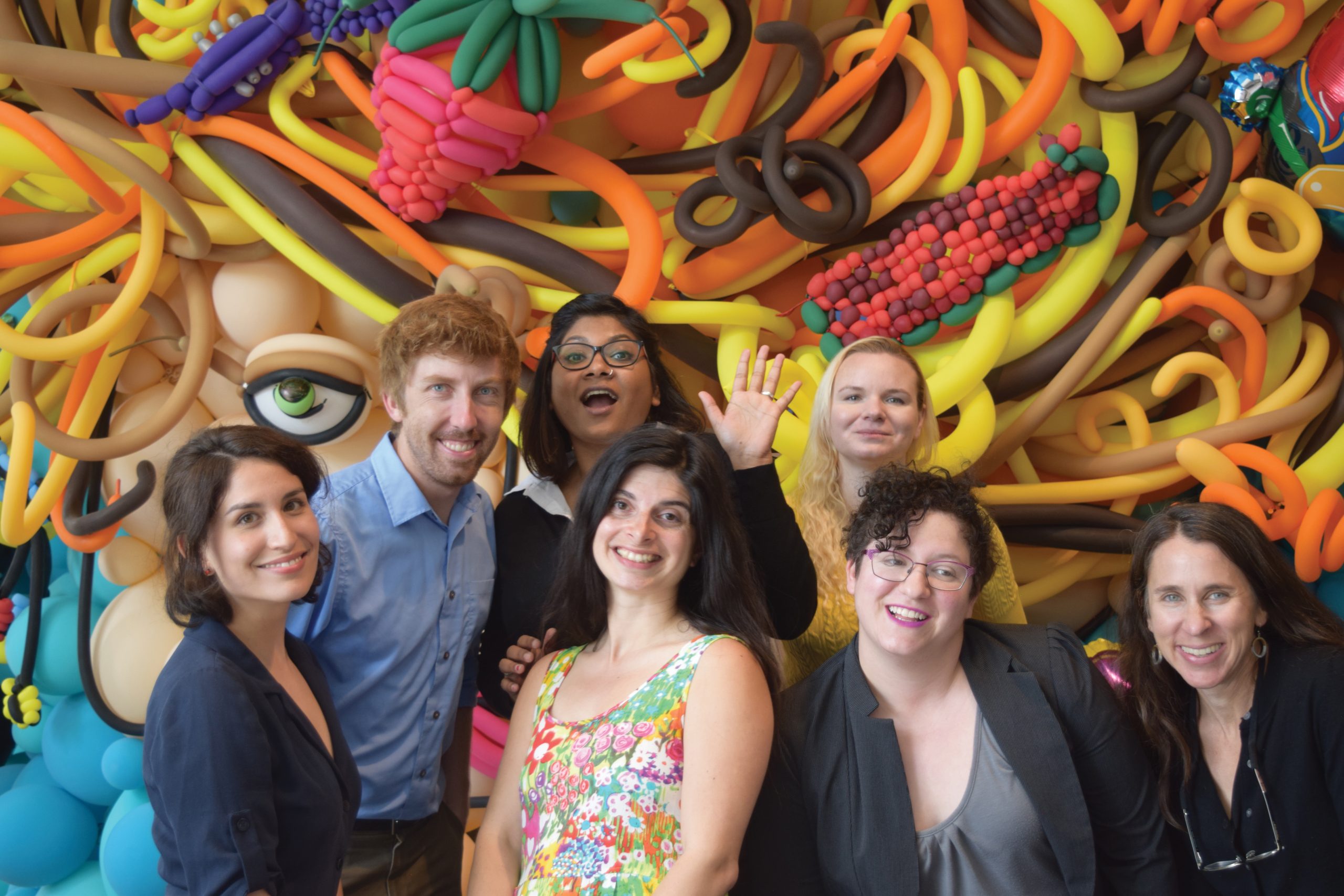 Graduate school is a fantastic time to explore how to connect your research, teaching and creative work to partnerships with communities external to the university. When practicing engaged scholarship, mutual interests, needs and issues of equity, diversity and inclusion can be explored and addressed in collaboration with community partners. The Office for Outreach and Engagement is here to support you in doing this work through two upcoming opportunities.
Coffee & Conversations on Community Engagement: Jan. 20
Coffee & Conversations is an informal networking and educational series designed to connect CU Boulder faculty, staff and students interested in community-engaged scholarship — research, teaching and creative work that focuses on mutually beneficial partnerships with communities. Each month's conversation focuses on a different topic, and our Jan. 20 event will focus on opportunities for graduate students. All spring semester events will be virtual.
Lisa Schwartz, PhD, from the Office for Outreach and Engagement, staff from CU Engage and literacy PhD student, Dan Moore, will discuss why community-engaged scholarship is of value during a graduate student experience. They will highlight two cohorts, with upcoming deadlines for membership, that support this work: Engaged Arts and Humanities Scholars and Community-Based Research Fellows.
Engaged Arts and Humanities Scholars: Application due Jan. 25
Engaged Arts and Humanities Scholars offers graduate students a year-long cohort experience, a $1,000 stipend, and up to $1,000 to support a community-engaged project. The program supports students in learning how to build community partnerships, co-design projects and advance their research, teaching and creative work. 
Students should have an interest in applying the tools of an arts and humanities discipline, as well as their life experiences, to work with Colorado communities beyond the university. New this year, cohort members will have an opportunity to earn a micro-credential for equity-oriented partnerships through cohort workshops and their experiences partnering with communities.
Amy Hoagland, current scholar shared: "A lot of artists want to work with communities, but I would not have been able to do this without the tools that this program has given me."
Graduate students in the arts and humanities and interdisciplinary programs are invited to apply by Tuesday, Jan. 25. We invite you to join a virtual information session on Jan. 14 or to sign up for a short conversation via Calendly: If you have questions about the program or application process, please contact Lisa Schwartz at lisa.h.schwartz@colorado.edu. 
This program draws students from English, anthropology, art and art history, education, music, philosophy, Spanish and Portuguese, theater and dance, critical media practices and more. Examples of previously developed projects include Nuestros Deseos/Our Wishes installations and community events; community-based healing and creative reflection on the Calwood Fire Burn Scar; Los Seis de Boulder memorial sculpture; programming for Louisville residents with the Museum of Louisville; programming with K-12 schools; a network of Chicano muralists; and online, informal learning environments with foster families.
Current Engaged Arts and Humanities Scholar Erica Caasi expressed how she values the EAH scholars community of practice: "I have really appreciated the space created in the cohort to try things out, get feedback, and collaborate with others in a shared space and community. I have already had a chance to utilize some of the suggestions that the cohort members have offered me in relation to my partnerships with youth and teachers."
In addition to the peer learning among cohort members, students interview exemplary and award-winning community-engaged scholars, artists and activists who serve as mentors. The interviews bring the process of community-engaged practice to life and lift up how these practitioners address inclusivity and equity in their partnerships, get feedback about the impact of their work, deal with unexpected challenges and more. The mentors also give feedback to cohort members about the projects they have under development.
Program Manager Lisa Schwartz leads Engaged Arts and Humanities Scholars and serves as a mentor to the students. Schwartz has an extensive background in community-engaged research. The breadth and depth of expertise that cohort members have the opportunity to access is also broadened through partnership with a team of cohort advisors.
If you're interested in learning more about the experience of past cohort members or the  wisdom mentors have shared, please read our cohort member bios and mentor interviews.