Center for Asian Studies – Campus and Community Outreach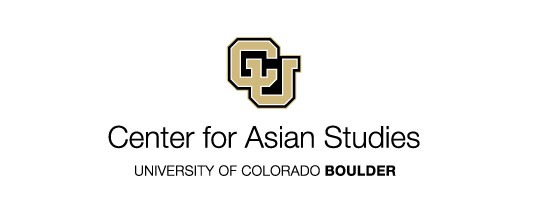 Program Contact
Danielle Rocheleau Salaz
Executive Director
cas@colorado.edu
303.735.5312
The Center for Asian Studies (CAS) encourages and supports Asian area scholarship across disciplinary and university boundaries. Our mission is to support faculty research and teaching initiatives related to Asian Studies and to disseminate knowledge of Asia in the community and schools. As part of this mission, the Center for Asian Studies hosts numerous symposia, talks, performances, and presentations each year. The 2021-22 annual theme for our programming was "Intermountain Asia." The the theme for 2022-23 is under development, but will likely be "Asia, Empire, Social Justice: Home and Abroad."
Speaker Series events are open to the public and provide a platform where University of Colorado and visiting faculty can present their research. In addition to these talks, we sponsor performances in music, theater and dance, as well as conferences which are held throughout the academic year on the University of Colorado campus. For a schedule of Speaker Series events, please visit our website.
Luncheon Series events are open to faculty, staff and graduate students during the academic year. These events provide an environment in which faculty and graduate students can share their research and works in progress. For a schedule of Luncheon Series events and more information about CAS, please visit our website.
Due to lingering impacts of the COVID-19 global pandemic, CAS is continuing to evaluate the modality of our programming. Some events will be offered virtually even as we return to in-person offerings, so look at details for each event and let us know if you have questions.
Most of our events are free and open to the public. On occasion, events may require advance registration or have additional requirements; these will be clearly marked on the event descriptions.
CAS Speaker Series

Additional Info

The Center for Asian Studies hosts approximately 10-20 Speaker Series events each academic year. Most events are free and open to the public. Due to lingering impacts of the pandemic, we are offering both in-person and virtual events. Information is always updated as it becomes available at https://www.colorado.edu/cas/event-list.

---

Public or Private

Public Program (open to the public)

Program Fee

No charge to attend/participate in activity or program

CAS Luncheon Series

Additional Info

The CAS Luncheon Series provides opportunities for CU faculty and graduate students to present works in progress for feedback and guidance from the campus community. Members of the broader community are also welcome to attend. During COVID-19, events may be offered in an online format as well. Events are posted at https://www.colorado.edu/cas/event-list.

---

Public or Private

Private Program (by request only or for a specific audience or group)

Program Fee

No charge to attend/participate in activity or program
Sponsoring Units
College of Arts & Sciences

Center for Asian Studies
Audiences Served
Adult Learners
Alumni/Parents/Friends
Business
General Public
Government
International
Teachers - Elementary School
Teachers - Middle School
Teachers - High School