Middle School Ensembles Program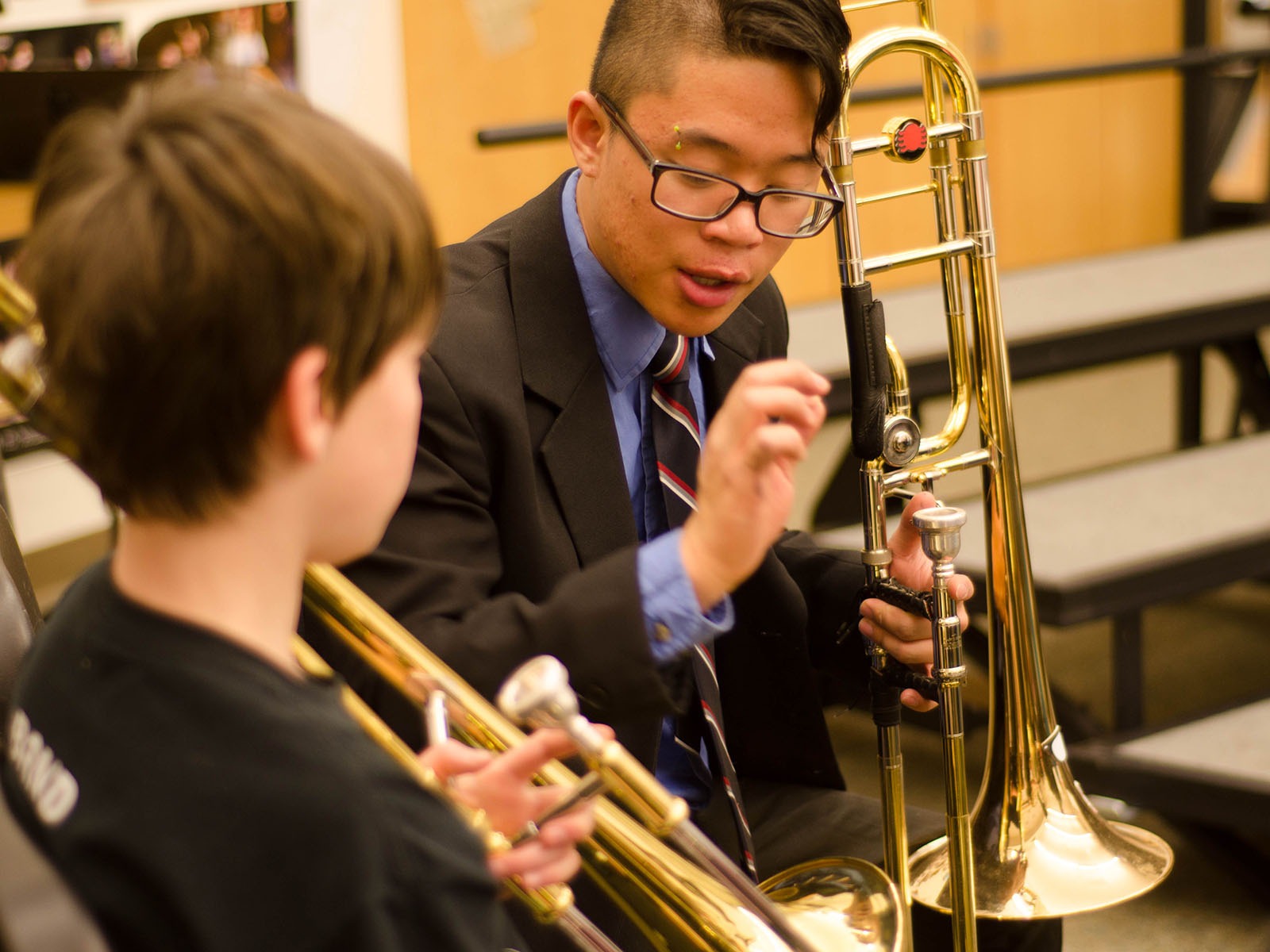 Program Contact
David Rickels
Associate Professor of Music Education
msemusic@colorado.edu
303.492.1782
The CU Boulder Middle School Ensembles (MSE) program is a collaborative experience designed for middle school music students, high school musicians considering a career in music teaching, and Music Education majors from the University of Colorado Boulder. This program provides a supplemental musical experience to the school-based music programs for 6th- through 8th-grade students, while strengthening the opportunities for future music educators to learn their craft. The program includes full group rehearsals along with sectional instruction by instrument and elements of comprehensive musicianship (music theory, improvisation, and composition). All rehearsals, sectionals, and activities are led by college students and supervised by faculty directors and graduate assistants with experience in school music teaching. A select group of high school students are nominated by their music teachers to participate as co-teachers as they consider music teaching as a career option.
Registration for middle school students begins in November of each year. Rehearsals begin in January and run one night a week, concluding with a concert in late April. Please visit our website for more details, including event schedule and registration information.
MSE is made possible in part through the generous support of the Hoover Fund for Music Education as well as grants from CU Boulder Undergraduate Research Opportunities Program and the Office for Outreach and Engagement. MSE is also supported through the efforts of the University of Colorado Boulder collegiate chapter of the National Association for Music Education.
MSE 2023 Season

Location

in colorado

Boulder

Dates

2/1/2023 - 4/28/2023

Public or Private

Public Program (open to the public)
Sponsoring Units
College of Music

Department of Music Education
Audiences Served
Children & Youth (outside school)
Students - High School
Students - Middle School