CU Contemporary Dance Works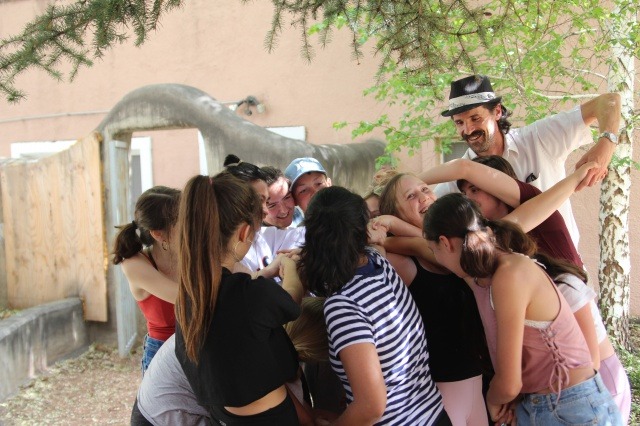 Program Contact
Helanius Wilkins
Assistant Professor
Helanius.wilkins@colorado.edu
303.492.0677
CU Contemporary Dance Works (CUCDW) provides a week-long dance and creativity residency for a Colorado community underserved in the arts. New in 2021, the in-person residency will be supported by preparatory virtual programming to strengthen relationships and increase opportunities for engagement.
CUCDW offers formal and informal performances, movement classes, participatory and creative workshops, and experiences in devising and performing new dances with community members. CUCDW is composed of MFA graduate students in Dance, and this year, they will continue their work with teens from the Paonia Experiential Leadership Academy in Delta County. The in-person residency takes place in May, and the virtual programming will occur between October and April.
Experiences for all ages are included in the residency.
Dance & Creative Residency

Location

In Colorado

Paonia

Dates

5/8/2022 - 5/14/2022

Public or Private

Private Program (by request only or for a specific audience or group)

Program Fee

No charge to attend/participate in activity or program
Sponsoring Units
College of Arts & Sciences

Department of Theatre and Dance
Program Partners
North Fork Valley Creative Coalition
Paonia Experiential Leadership Academy
Paonia Elementary
North Fork School of Integrated Studies.
Audiences Served
Adult Learners
Alumni/Parents/Friends
At-Risk Youth
Children & Youth (outside school)
Families
General Public
Rural Communities
Senior Citizens
Socio-Economic Disadvantaged
Students - Early Learning
Students - Elementary School
Students - ESL
Students - Middle School
Students - Homeschooled
Students - High School
Teachers - Early Learning
Teachers - Elementary School
Teachers - Middle School
Teachers - High School