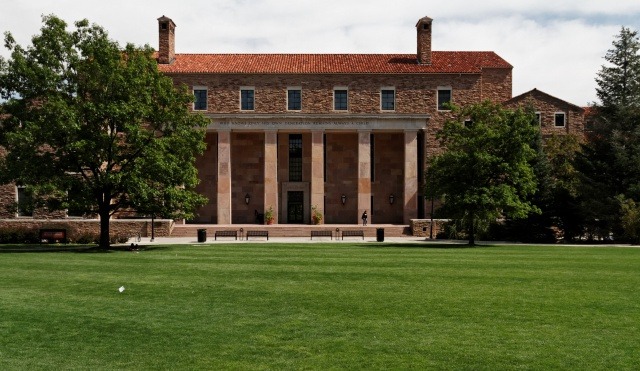 Program Contact
Merinda McLure
Interim Communications Manager
merinda.mclure@colorado.edu
303.735.6968
All University Libraries facilities are closed due to the COVID-19 situation. We're providing remote and virtual services to support our community: latest updates and information.
The CU Boulder University Libraries are a knowledge catalyst. We spark inquiry, discovery, collaboration, creation and the dissemination of knowledge. We welcome everyone, wherever they are on their educational journey. Learn more about our Mission, Values and Strategic Plan.
Community members are welcome to visit any of our five locations on Main Campus: the Howard B. Waltz Music Library; the Jerry Crail Johnson Earth Sciences & Map Library; the Leonard H. Gemmill Engineering, Mathematics & Physics Library; Norlin Library; and the William M. White Business Library. Our University Libraries Public Outreach and Community Engagement Guide presents digital resources and services available to community members.
The University Libraries also provide cultural enrichment through programming and exhibits that are free and open to the public. Visit Libraries Events for current listings.
The Friends of the Libraries is an organization of individuals dedicated to assisting the University Libraries and nurturing community interests in areas such as children's literature, Western Americana, mountaineering, art, music and more, through exhibits, lectures and special collections. We invite you to learn more about the Friends of the Libraries and to consider becoming a member.
Program Activity

Location

On Campus

Norlin Library

Program Activity
Sponsoring Units
Division of Academic Affairs Administration
Program Partners
Friends of the CU Boulder Libraries
Audiences Served
Adult Learners
Alumni/Parents/Friends
General Public
Senior Citizens
Students - Homeschooled
Students - High School
Teachers - Middle School
Teachers - High School